A new way to imagine
rarity in fashion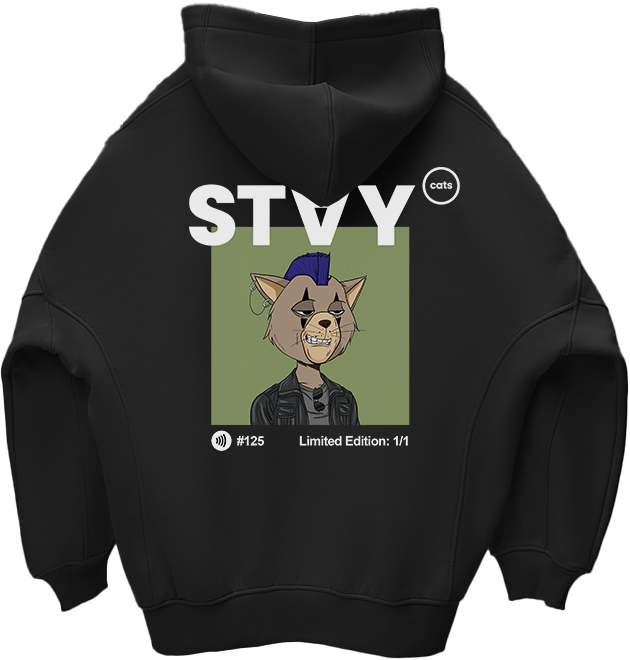 100% cotton
We select only the best materials.
NFC technology
Protects against counterfeiting and offers 3 certificates.
Owner's NFT
In the image of the owner of the NFT.
One-off edition
Limited to one edition only, not two in the same world.
Made in Paris
Capital of fashion, the clothes are manufactured by the greatest know-how.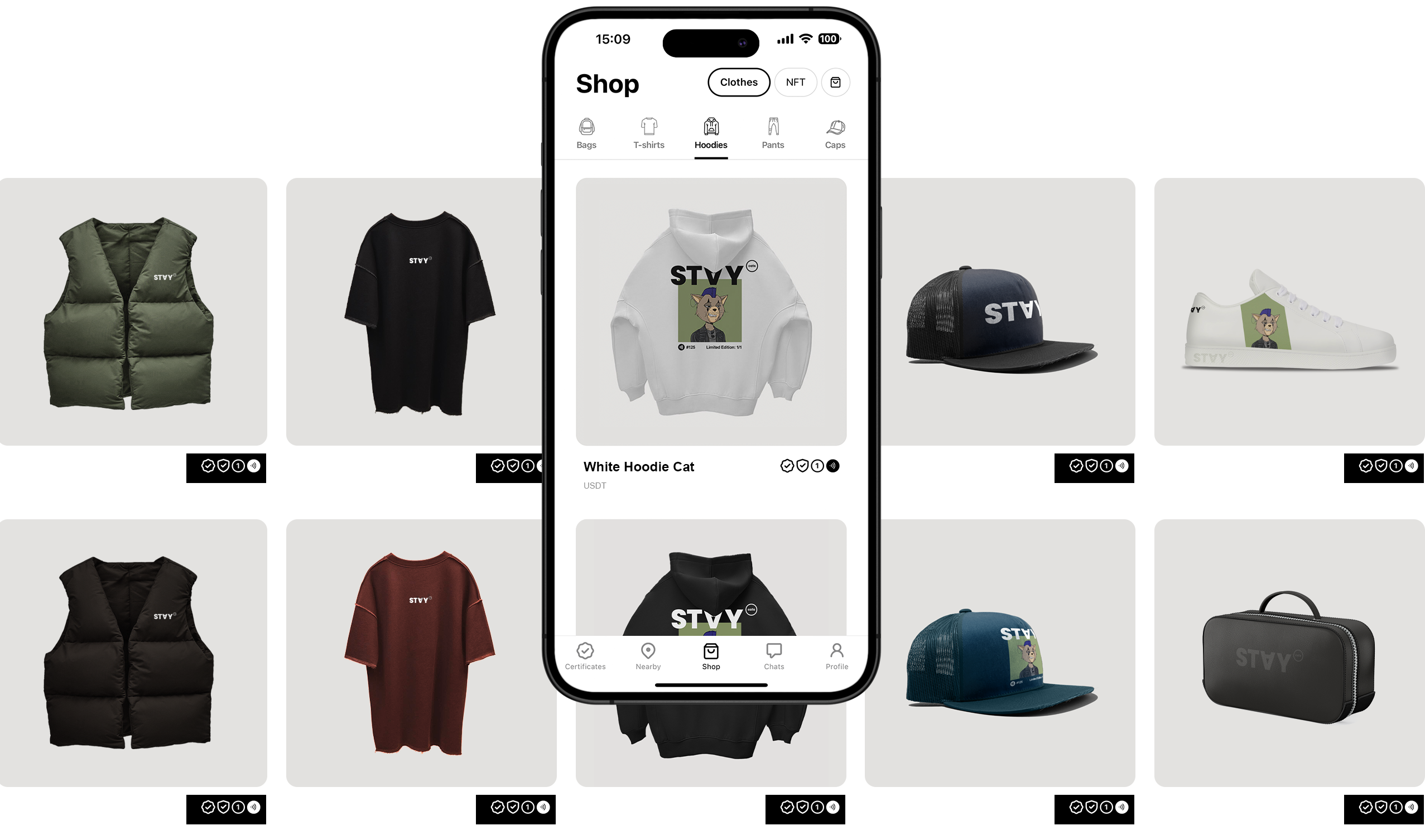 Stay Cats is not only a collection of JPG. It's also a fashion store IRL, available only for NFT holders and nobody else.
Let's break the
fashion codes
Stay Cats is revolutionizing the fashion industry by bringing rarity to clothing. Like NFTs, the clothes are certified authentic, unique and offer a certificate of ownership. In order to guarantee maximum quality, the clothes are made in France, a fashion country with a recognized "savoir-faire". We take care of all the manufacturing steps in an responsible way.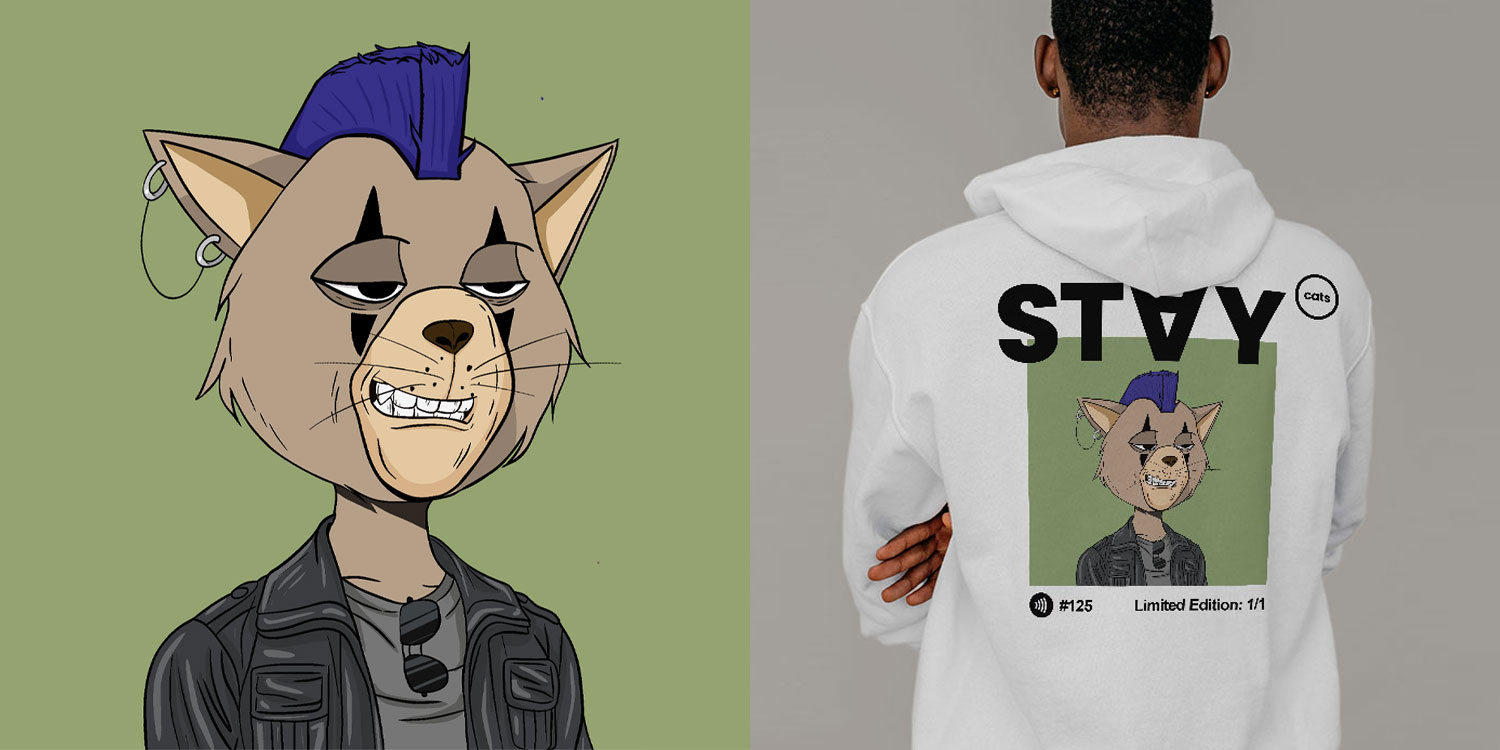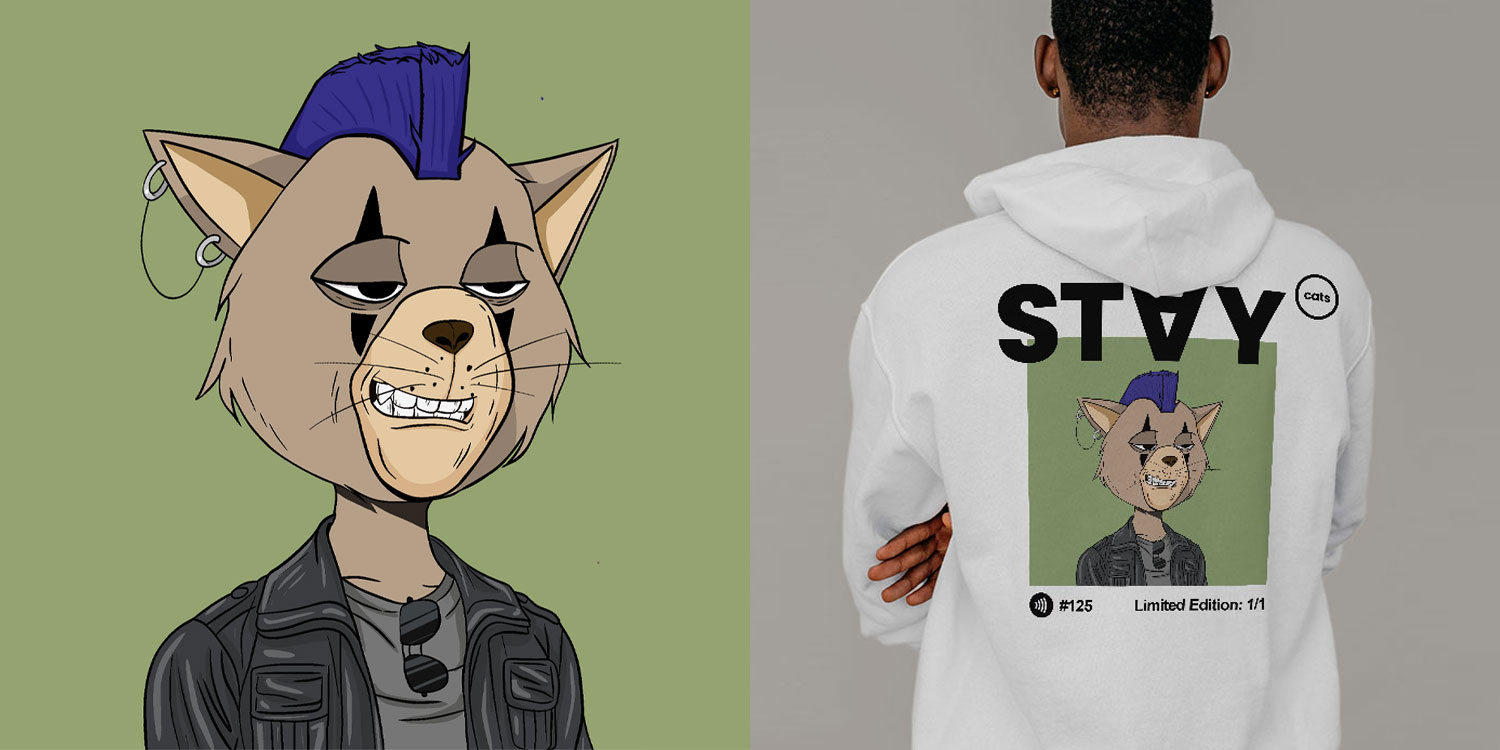 The first fashion brand
that makes certified
and unique models
The clothes will only be available to NFTs holders. During each Paris Fashion Week, Stay Cats will launch new collections. So 2 collections per year for the FW A/W & FW S/S. And new products will arrive regularly during the year so that you can clearly show everyone your difference.
Hoodies9 models
T-shirts9 models
Jackets4 models
Pants4 models
Shirts4 models
Bags3 models
Accessories6 models
Wallets4 models
Sneakers2 models
An extraordinary collection
of diverse cats
An extraordinary collection of diverse cats whose rarity has been very carefully worked on. Emblem of the brand, it is through one or more of these NFTs that you will access the most exclusive universe ever imagined.
#1Stay Cats
#2Stay Cats
#3Stay Cats
#4Stay Cats
#5Stay Cats
#6Stay Cats
#7Stay Cats
#8Stay Cats
Co-founders
Over 10 years of experience. The synergy of clothing designers, web3 enthusiasts and luxury experts.
Yana

Brings her creative and artistic vision to the brand. With a degree in fashion design, art history and graphic design, she is the extra soul of Stay Cats.

Nico

Brings his vision and strategic experience in building and leading design for many brands in the luxury industry and in particular for the LVMH and Richemont groups.

Stef

Brings his premium digital expertise on the development of digital devices associated with the latest technological innovations for the most advanced projects.
A very high
level of protection
Each of our products is certified authentic thanks to an NFC chip integrated into the garment. Our NFC chip is encoded to offer several types of highly secure information. Including 3 types of certificates: authenticity, property, uniqueness.
Only NFT owners have access to it
Owners

Others

Access App

Access Shop

Access Community

Access Certificates *

* Certificates of authenticity, ownership, uniqueness