Stay Cats
Concept
NFT

Diverse cats
Ethereum
Rarity score very worked
Community
Web3

Clothes

Only for holders
Product IRL
NFC chip
Made In France
Fashion design

App

Only for holders
iOS, Android
3 Certificates
Holders near me
Chat between holders
Stay Cats is not only a collection of JPG. It's also a fashion store IRL, available only for NFT holders and nobody else.

Stay Cats is also a technology with a NFC chip encoded and integrated into the clothing that allows with a dedicated application to certify that the garment received is both authentic, but also that you are the sole owner, and which guarantees that it was produced in limited edition only for you.

But that's not all, because it's also access to a real community of NFT holders where you can see where all the holders are in the world, if there are any near you. And with whom you can chat from the application.
Stay Cats
NFT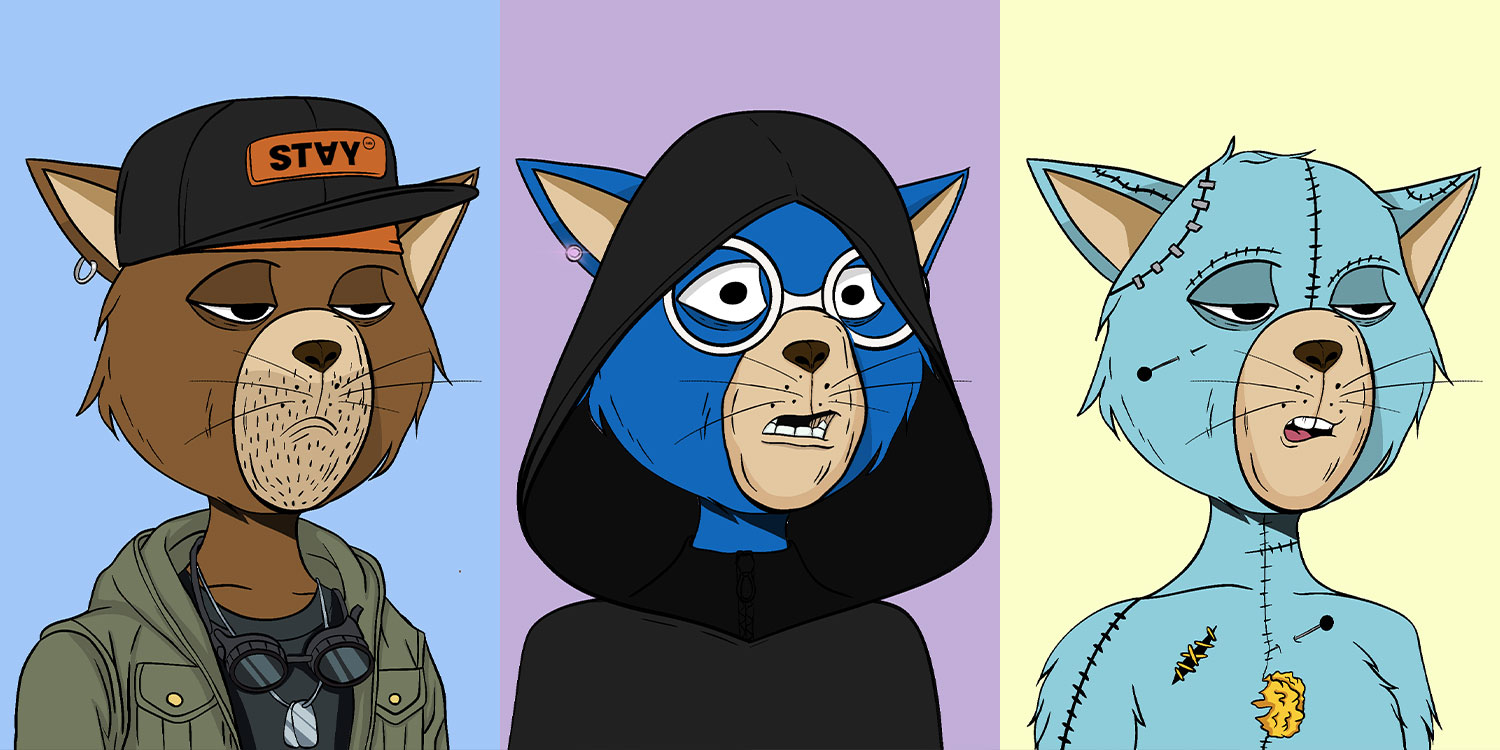 An extraordinary collection of diverse cats whose rarity has been very carefully worked on. Emblem of the brand, it is through one or more of these NFTs that you will access the most exclusive universe ever imagined.
Fashion design
Clothes
In order to guarantee the maximum quality, the clothes are made in France, country impossible to circumvent in the fashion with the recognized savoir-faire. Designated by our team, there will be 2 types of products. Products with only the brand name available for everyone, and products with the image of NFTs only available for NFT holders.
Technology
NFC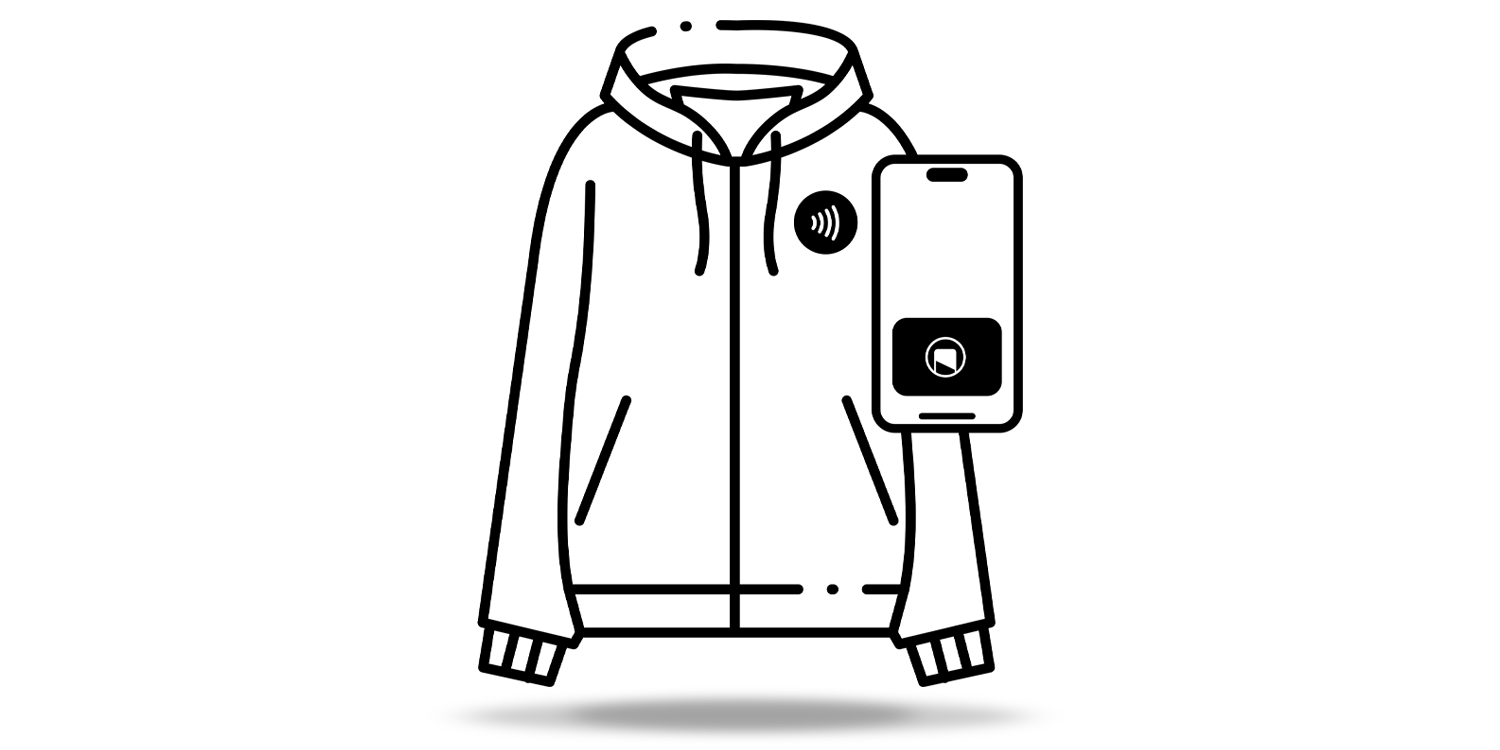 Each of our products is certified authentic thanks to an NFC chip integrated into the garment. Our NFC chip is encoded to offer several types of highly secure information. Including 3 types of certificates: authenticity, property, uniqueness.
All-in-one
App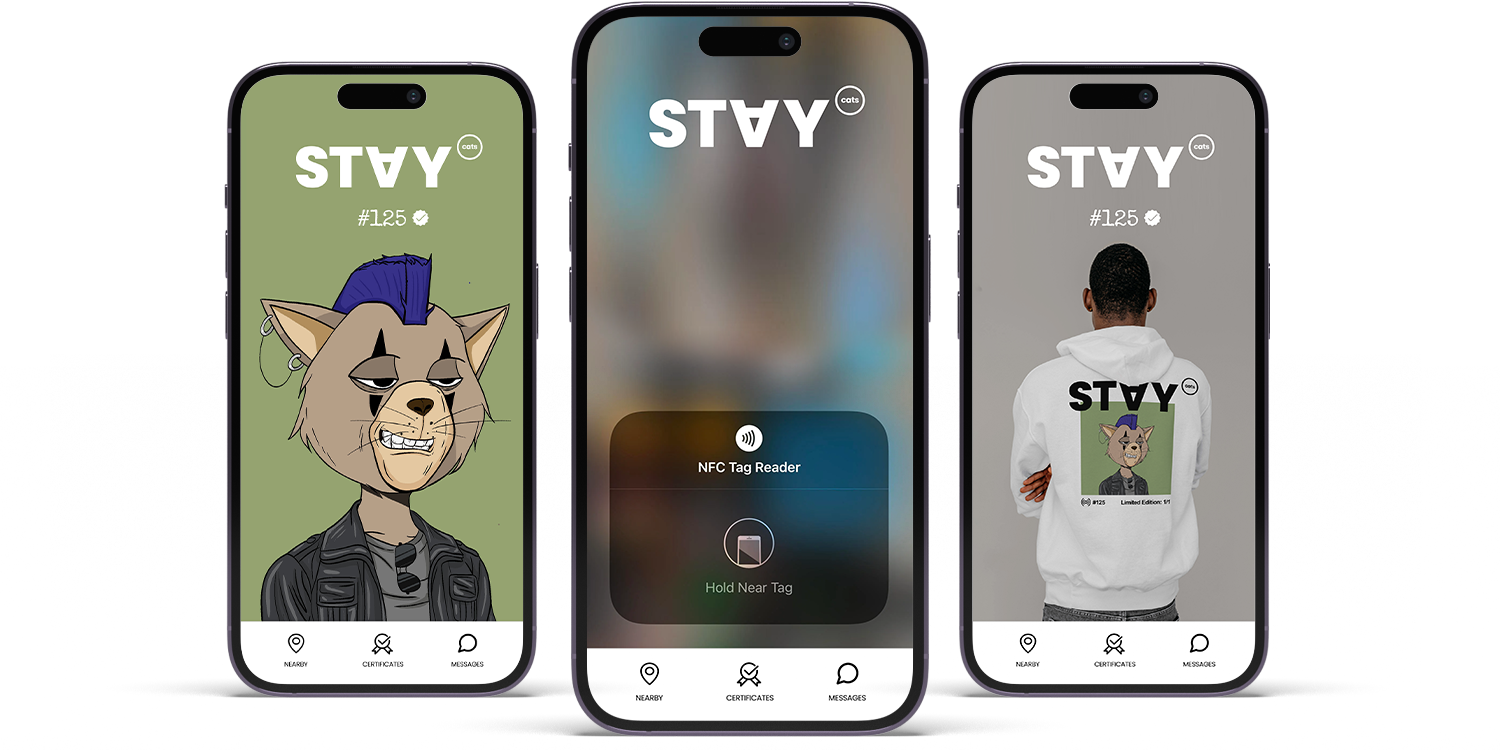 Available on iOS and Android, the Stay Cats application will be reserved only for NFT holders. It allows you to read the 3 certificates integrated into the clothes but also to find out where all the Stay Cats holders are located in the world and to be able to chat with them from the application.
Cultural Movement
Community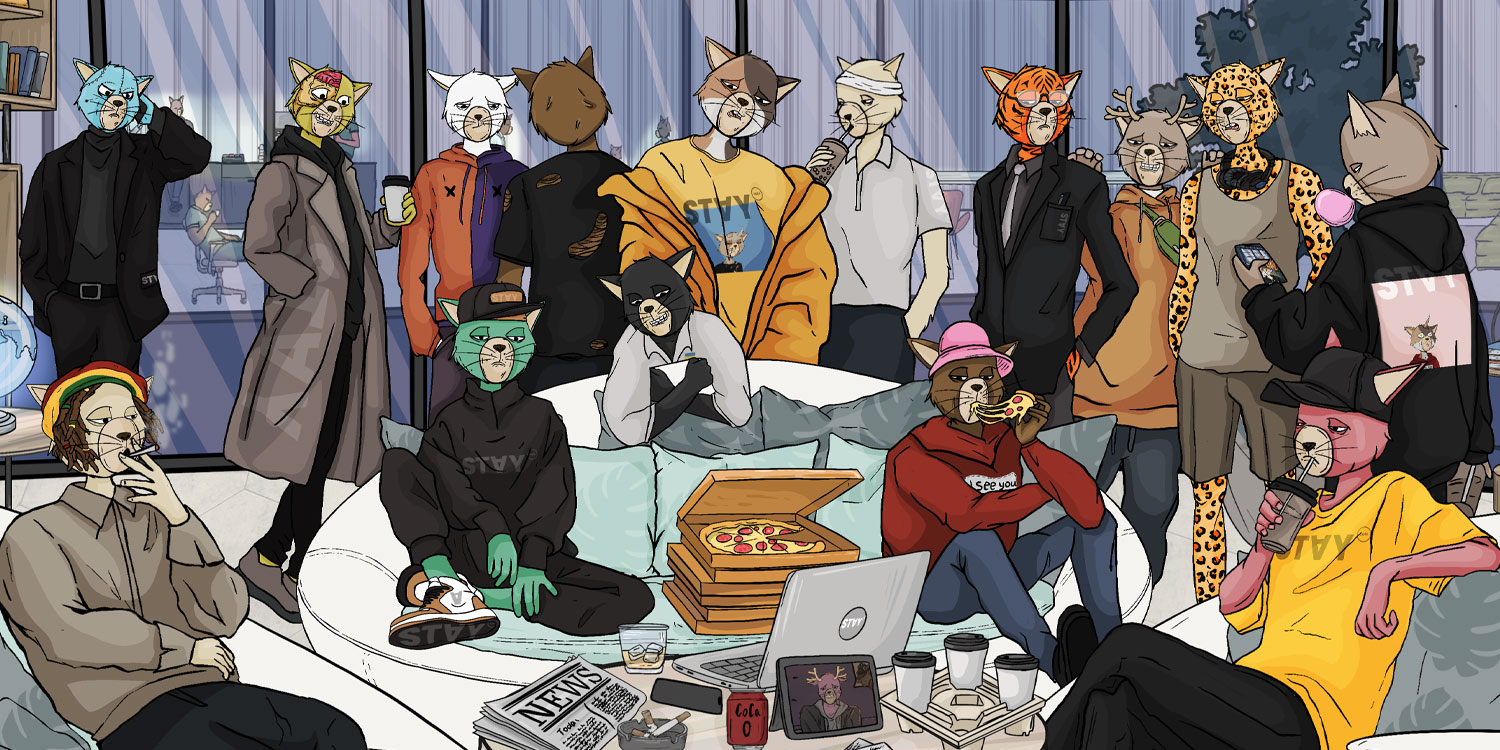 By owning a NFT, you will enter the Stay Cats Family and you will have your word to say about the future of the company. We want to bring together Stay Cats from around the world to create exclusive digital and physical products.
Advantages
Value for holders
No Holder

Holder

Clothing

With the Stay Cats logo only

With the image of the NFT Stay Cats
NFT holder only

With NFC chip in clothing

Access to the Stay Cats App that allows you to read:

The certificate of authenticity of the clothing

The certificate of ownership of the clothing

The certificate of uniqueness of the clothing

Community
In App, to discover the world map of NFT holders
for holders who allow it

In App, to discover NFT holders near you
for holders who allow it

In App, to chat with NFT holders
NFTs Stay Cats holders have multiple benefits.